How to Lift a Truck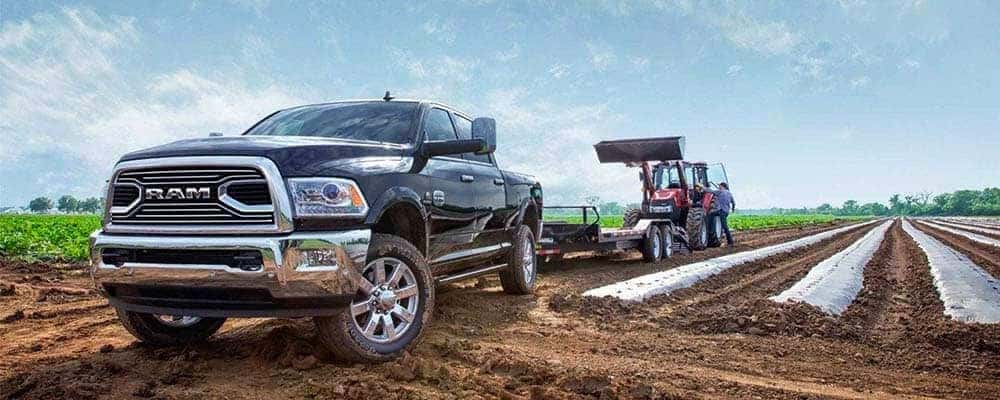 Have you seen lifted trucks rolling around Deer Park and considered lifting your own? Of course, there are a lot of things to consider besides how cool your truck will look, such as pricing, who should lift it, and more. The service experts at Bayway Chrysler Dodge Jeep Ram will be happy to lift your truck for you. And we also answer the question: How much does it cost to lift a truck? Whether you're in need of OEM parts or aftermarket lift options, we have what you need at Bayway Chrysler Dodge Jeep Ram! Learn how much it is to lift a truck so you can give your pickup truck a serious upgrade.
Suspension Lift or Body Lift: Which to Pick
When lifting a truck yourself, you first must consider whether you want a suspension lift or body lift. A body lift can increase your truck's height by 1 to 3 inches, whereas a suspension lift can lift your truck higher than that (4 to 6 inches). However, the latter is much more complicated and will likely require you to buy additional parts, such as new shocks and brake lines. A body lift, on the other hand, raises the truck without changing suspension height or affecting alignment angles. For an amateur, taking on a suspension lift on your own can be a riskier move than a body lift.
Don't be deceived by the seeming simplicity of lift kits (though you should definitely use one if you're going to attempt this yourself). Lifting a truck is more complex than it looks. Instead of searching all over for affordable lift kits in Pasadena, TX, visit Bayway Chrysler Dodge Jeep Ram today.
How Much Does It Cost to Lift a Truck?
We're sure that you're wondering: How much is it to lift a truck? The answer varies significantly, depending on a number of factors, including the kind of kit you choose, how high you're lifting your truck, what kind of truck you're lifting, and whether you're doing it yourself or paying a professional in the Houston area to do it. Some lift kits are far cheaper than others, but require you to purchase other parts for your truck, as we mentioned earlier. How much does a lift kit cost for a truck? Lifting the truck yourself the average lift kit cost ranges anywhere from $400 to $4000, while having a professional do it can cost anywhere from $800 to $8000.
Bayway Chrysler Dodge Jeep Ram Is Here to Help Lift Your Truck
How much is a lift kit? The team at Bayway Chrysler Dodge Jeep Ram will be happy to walk you through everything that is involved in the truck lifting process, including the cost to lift a truck. Feel free to schedule service with us. Are you lifting your truck to improve it's performance? Compare the RAM 2500 and the RAM 3500 to see if one of these heavy-duty trucks fits your needs better. You can also check out our new vehicles available near League City if you're interested in driving a truck that's already lifted. Contact us today!