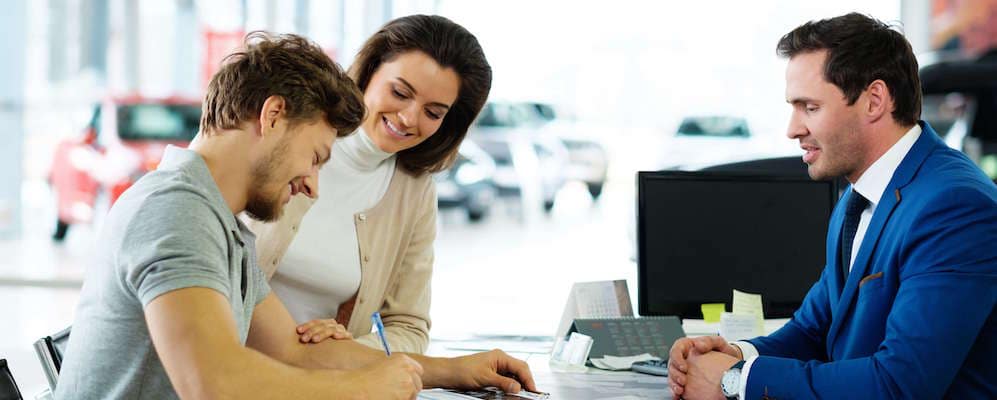 Before you upgrade your ride, you'll probably want to sell your current vehicle so you can put more towards a loan or down payment on a newer vehicle. Learn how to sell a car at a dealership with the finance center at Bayway CDJR, so you can get the best deal possible. Whether you're wanting to trade in your vehicle or sell it altogether, we'll show you the tips and tricks when selling to your local Deer Park dealership. 
How to Prepare to Sell Your Car to a Dealership 
How does selling your car to a dealership work? Before you go asking around your local La Porte dealerships for their best offers, you'll want to be sure you cross off all of the following checkpoints:
Presentation: Make your car look presentable, and have your car washed, detailed, and make sure any small parts that need replaced, like windshield wipers, get replaced. 

Selling Points: Have your vehicle's maintenance record with you as well as other features and accessories like spare key fobs or bike mounts. This will make your vehicle seem more valuable to dealerships. 
Car Title: Speed up the selling process by having your vehicle's title in your hand when you go to sell at the dealership. This will make the process quicker and possibly get you a better offer. 
Car Value: Research the value of your vehicle beforehand as this will give you some leverage when negotiating a price. Use our trade-in value tool at Bayway CDJR to calculate your vehicle's worth online in minutes. 
Right Dealership: If your vehicle has a fair share of miles and is a little older, then you may find it more beneficial to try selling your vehicle to a used dealership over a new dealership. 
What Next? 
Now that you have your vehicle ready to sell to your Houston dealership, here are the next steps: 
Schedule an appointment with the dealer so they are expecting you and you can have the proper documentation.

The dealer will run a vehicle history report on your car and collect all of the necessary information. 
The dealership will then have your car inspected by a used car manager or their service center. 
The dealership will then give you a final offer. You can accept this offer or search for another dealership that might give you a better offer. 
Why Sell Your Car?
Now that you know how to sell a car at a dealership, consider some of the additional benefits you can experience from selling: 
Selling to a dealership saves time and resources from trying to sell privately and search for buyers on your own. 
Selling or trading in your current vehicle allows you to put more towards the price of a new vehicle and lower the cost. 
Trading in your current car and purchasing another in the same place allows you to only pay the sales tax on the difference between the current car's trade-in value and the new car's cost. 
Sell Your Car at Bayway CDJR
You know how to sell your car at a dealership, so what are you waiting for? Visit Bayway CDJR to sell us your vehicle before you upgrade to a newer ride. We're located in Pasadena, TX, but you can contact us online to explore our new vehicle inventory and shop for a brand new ride. 
Hours
Monday

09:00AM - 09:00PM

Tuesday

09:00AM - 09:00PM

Wednesday

09:00AM - 09:00PM

Thursday

09:00AM - 09:00PM

Friday

09:00AM - 09:00PM

Saturday

09:00AM - 09:00PM

Sunday

Closed
Make an Inquiry