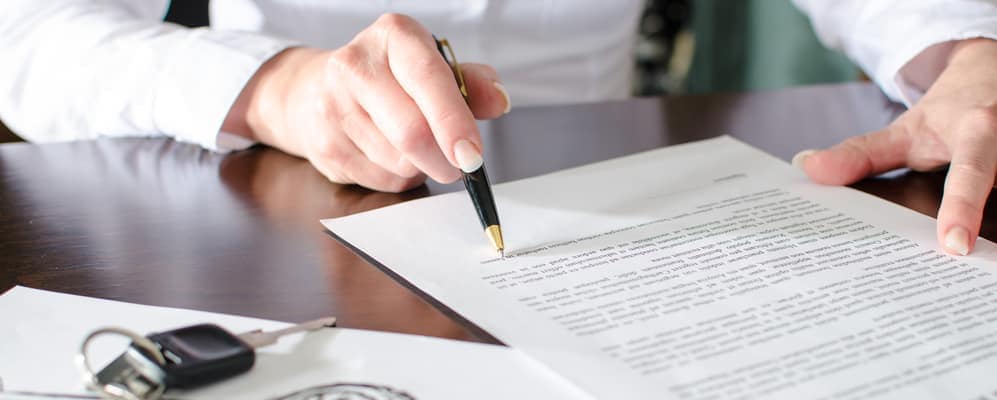 Searching for a new car can be a long and stressful process. Whether you're not finding the right dealership experience or find the car-buying process paralyzing, learn how to buy a new car with the team at Bayway Chrysler Dodge Jeep Ram and find the new car you've been looking for in Pasadena, TX! Then, be sure to check out our incentives!
When to Buy a New Car
The easiest place to start with knowing how to buy a new car in Deer Park is to know when to buy a new car:
You're always paying for repairs, to the point that you're spending more on repairs in a year than you would for a new car, or worse, you feel unsafe driving.
You're starting a family and you need more passenger and cargo capacity.
Your car failed emission tests. Repairing it to meet emission standards can be expensive.
How to Find the Ideal New Car
Now that you know when to buy a new car, how do you find your ideal new car? Consider these car buying tips:
After considering driving habits, technology and safety features as well as cargo storage needed, narrow your search to models that meet those needs.
From that, pick your top three vehicles and schedule a test drive.
When you've decided on the model you want, do your research and find the best prices and specials offered by dealerships in La Porte.
How to Finance a New Car
Now that you've found the car you'd like to own in Houston, what's the best way to finance a car? Keep in mind, your monthly payments - car, rent, etc. - shouldn't exceed more than a third of your monthly income. Keep these other cost factors in mind when creating a budget for your new car:
Sales Tax: Unless you're buying your car from a state that doesn't have sales tax, this will always be added to the loan amount.
Loan Interest Rate: Obviously, a lower interest rate will mean lower monthly payments. Having good credit will help lower the loan interest rate.
Trade-In Value: Trading in a paid off vehicle can help being down your payments. But if you still owe money on the car, the dealership will add that onto the cost of your new vehicle. 
Find Your Next New Car at Bayway Chrysler Dodge Jeep Ram 
Now that you know how to buy a new car, contact us at Bayway Chrysler Dodge Jeep Ram with any other questions! Need financing? Apply for financing online and get pre-approved today! We'll help you navigate the car buying process and into the vehicle you've been looking for!